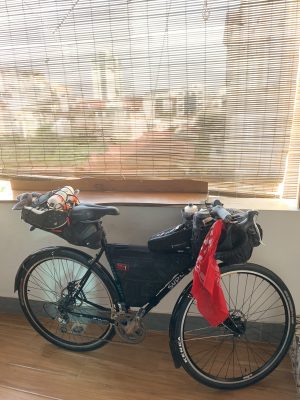 I had a great evening in Hanoi last night, gaining new perspectives. After spending the afternoon building the bike (look, ma, no leftover bike parts!), I headed to a Vietnamese restaurant to meet Tung Nguyen, an oncologist, cancer researcher, long distance runner, and translator of art and architecture. The conversation was quite amazing, covering everything from perspectives on how we are taught to truly listen and observe the world, to the current state of cancer treatments and care in Vietnam. Tung and my talk will be eventually available for you to learn from on my Tales From a Bicycle Seat podcast series (you can listen to recent installments at the SoundCloud link above, by the way!)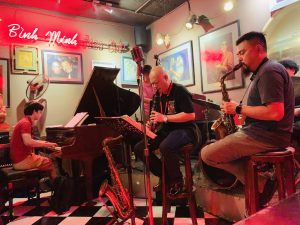 After that, Tung and I headed to Binh Minh Jazz Club and took in some straight ahead and modal jazz by an energetic septet. These guys were great!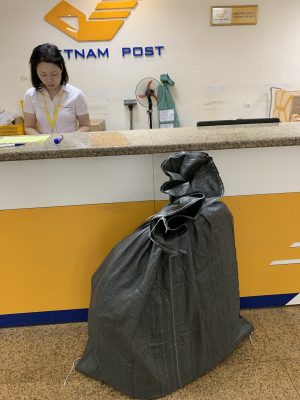 It's morning, now, and I just completed a trek to the local post office to ship my empty bike case to a monastery near Ho Chi Min City, where it will (hopefully) be awaiting me in about 25 days at the tail end of my journey. We shall see!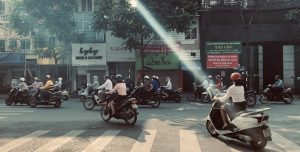 Soon, I set sail into a slow moving morass of motor scooters, cars, and coconut sellers on bicycles, with an occasional proverbial chicken trying to cross the road too for the next 1200 miles.
Should be a trip! Thanks to all of you who have contributed to getting me here, and for your contributions to my two cancer research and treatment related causes!
https://philanthropy.mayoclinic.org
/http://www.vn-agentorange.org/donate.html