Bicycling the interior of Iceland next summer over a six week period is not going to just be a bike in the park!  To handle the rugged, rough, lunar-landscape interior of Iceland, I am having Cale and Matt at Sun City Cyclery and Skates in my hometown of Sun Prairie, WI build me another bike from the ground up, similar to what they did when they built my Surly Straggler for 48 Across the 48.
The frame I chose, designed to handle more load and to handle 3″ tires and more, is the Surly ECR, which, when it looks like a fat bike, looks like this: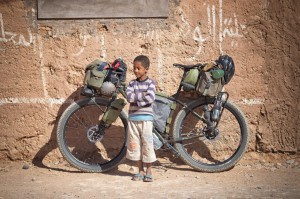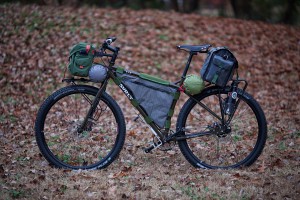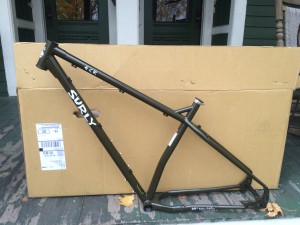 There are going to be a lot of cool features added to this build, which I will detail over time.  In the meantime, the one thing my new frame needed was a little more pizzaz than the army green-brown the initial frame had been painted, so I took it over to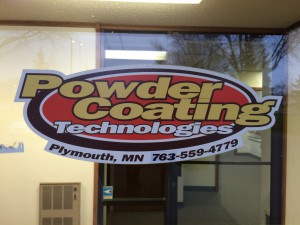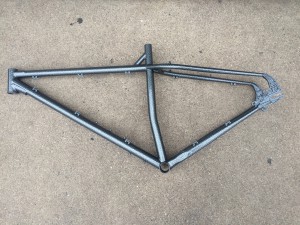 Powder Coating Technologies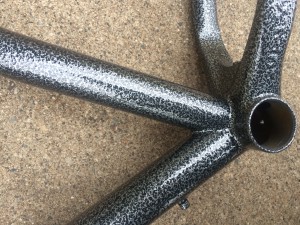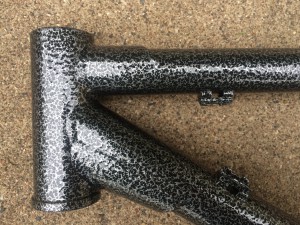 in Plymouth, MN and chose a more adventuresome color for the bike, a sort-of gun-metal grey with a sheen to it.  It looks pretty damn good:)  Next week, I'll deliver the newly painted frame and fork down to Sun Prairie.
Next "50 Across Iceland" Blog Post:  building a rugged wheel set for bike adventuring  just a few degrees south of the Arctic Circle