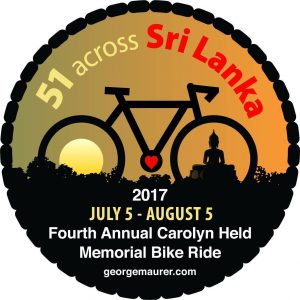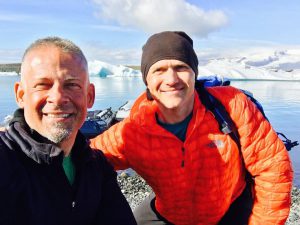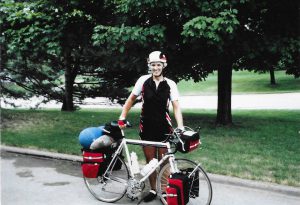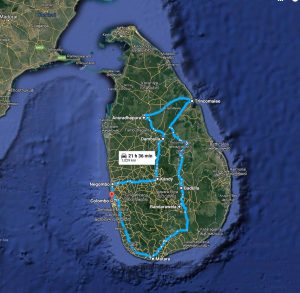 Today, I depart on a journey that will take me and my bicycle all the way around the world in 30 days!
Granted, this 25,000 mile journey will largely be covered via airplane, but a good 1200 km of that will be spent on the ground and on my Surly Bikes ECR, as I ride for a cure across Sri Lanka with my friend, Michael, pictured below, on 51 Across Sri Lanka: The 4th Annual Carolyn A Held Memorial Bike Ride.
Michael is a painter, teaches French, is Siberian-Russian, and we met when we both bumped fat bike tires in Iceland last summer. We fell into a conversation about Beethoven, and became friends faster than you can say "Vladimir Putin". We will be riding for a month, spending an occasional 2-3 days at a time doing volunteer work at monasteries and missions across Sri Lanka. This fourth ride for a cure is bound to be an amazing cultural experience. Stay tuned for daily journal postings and videos, as I share everything I'm learning.
Your past donations helped me raise over $38,000 in the past three summers riding to benefit cancer research at Mayo Clinic, I thank you deeply. Many also have supported me directly, to help defray my daily food and lodging expenses. I thank you, too. You've helped me log over 7,000 miles to accomplish all this!
My goal is to raise another $8,000 by July 31st. Already, $600 of tax-deductible donations have been given to Mayo Clinic in memory of my friend, Carolyn Held (also pictured below) who inspired me to do these rides every summer. Here's how YOU can help me meet the rest of my goal, if you are able to give to my cause once again:
https://philanthropy.mayoclinic.org/carolynheld
Thank you!